Rensa Colon Cleanse
Restore the purity of your body's cells and tissues
with a gentle whole-body cleanse. Blend with
natural digestive enzymes
to eliminate toxins and supports healthy digestion for whole-body.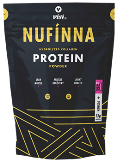 Nufinna
Hydrolyzed Collagen
Sculpt your body with a
nutritious smoothie mix that provides 12 grams of pure
protein. Arctic Cloudberry
a nutrient-rich whole fruit
and vegetable blend, delivering
unparalleled nutrition.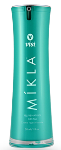 Mikla Rejuvenating Cream
Improves skin elasticity,
firmness, and tone by
stimulating your own collagen synthesis.
SymVital Age Repair:
Enhances skin tone, reduces wrinkles
& fine lines, and repairs damaged skin.


Mikla Facial Cleanser
Utilizes a mild, non-foaming, gel formulation
with natural cleansing ingredients to brighten,
refresh and soften
skin and prepped
for its companion,
Mikla Rejuvenating Cream.