Rensa Colon Cleanse
Restore the purity of your body's cells and tissues
with a gentle whole-body cleanse. Blend with
natural digestive enzymes
to eliminate toxins and supports healthy digestion for whole-body.


Energi
Freedom from fatigue
and mental fog.
Clears your mind
and revitalizes your body
with sustained
natural energy.
Great tasting too.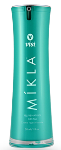 Mikla Rejuvenating Cream
Improves skin elasticity,
firmness, and tone by
stimulating your own collagen synthesis.
SymVital Age Repair:
Enhances skin tone,
reduces wrinkles
& fine lines, and repairs damaged skin.


Mikla Facial Cleanser
Utilizes a mild, non-foaming,
gel formulation
with natural cleansing ingredients to brighten,
refresh and soften
skin and prepped
for its companion,
Mikla Rejuvenating Cream.